[ad_1]
EVELYN GRANT WEEKEND DRIVE
Evelyn Grant plays the best orchestral works, vocal delights and favorite tracks, as well as news and our regular slot of poetry files just after 6pm.
Episode 34 – David Murphy
Today David Murphy is reading his poem 'The Royal Way'. Murphy lives in Lusk, County Dublin, and has published three novels and three short stories in Ireland and abroad. Her first non-fiction book was published by Liffey Press in 2014 and her first poetry collection, "Drowning in the Desert," was published by Revival Press in 2020.
RTÉ lyric fm, Saturday November 6, 4-6:30 p.m.
---
OPERA EVENING WITH PAUL HERRIOTT
Wexford Festival Opera presents Ein Wintermärchen by Karl Goldmark
First performed at the Vienna Hofoper in 1908, Ein Wintermärchen will be the last of six operas by Goldmark, considered a great magician of orchestration. Contemporaries raved about the "burning scarlet glow" and "sensual iridescence" of his music. In tonight's recorded production at the National Opera, the jealous King Leontes sung by Burkhard Fritz wrongly accuses his wife Hermione sung by Sophie Gordeladze of infidelity with her best friend, Polixenes sung by Simon Thorpe, and she is forced to exile with her little girl but soon dies. Marcus Bosch conducts the Wexford Festival Opera Orchestra and choir in this three-act opera.
RTÉ lyric fm, Saturday November 6, 7-10 p.m.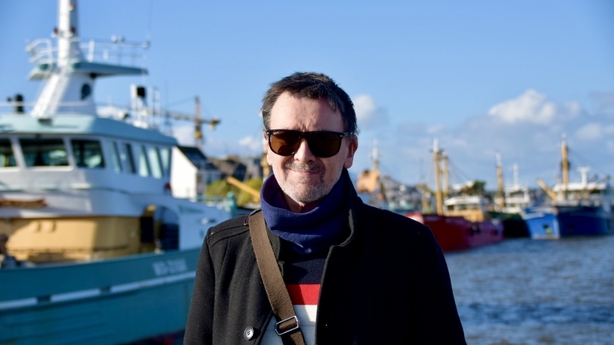 ---
JACKET WITH ELLEN CRANITCH
Piper Fraser Fifield's in-depth re-examination of what he calls "that ancient and slightly mysterious music associated with the Scottish bagpipe" has resulted in a fascinating and exciting new album, Píobaireachd / Pipe Music. It draws on Fraser's curiosity and boundless willingness to explore different sounds and textures, while basing them on a foundation of tradition. Wild improvisations on saxophone and whistle, tender and lyrical melodic journeys and high octane rhythmic jousting make this a unique and exciting creation. It's my featured album this Saturday on Vespertine.
RTÉ lyric fm, Saturday November 6, 10 pm-1am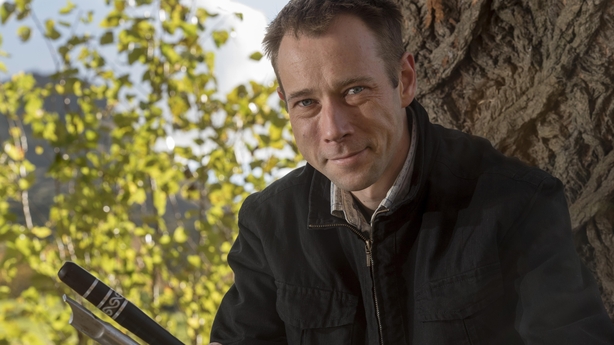 ---
VOX NOSTRA WITH VLAD SMISHKEWYCH
Original keyboards, cheeky and wild brass, sparkling strings – it's a celebration of music made possible by the innovations of science on Vox Nostra to kick off Science Week 2021! With new releases from Kannel virtuoso Anna-Liisa Eller, Brigitte Lesne and Pierre Boragno, as well as a live recording of Monteverdi's 1610 Vespers from Jolle Greenleaf's Green Mountain Project in New York.
RTÉ lyric fm, Sunday November 7, 7-10 a.m.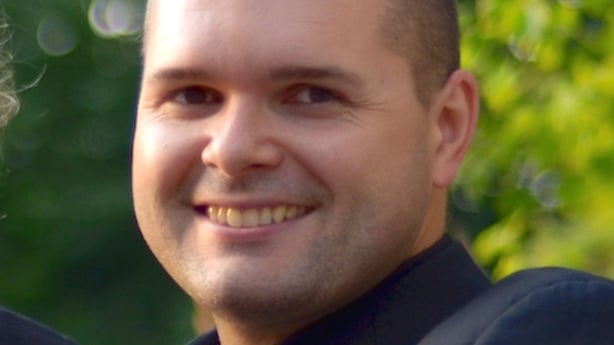 ---
THE LYRICAL FUNCTION
Songs beyond borders
While borders between countries can put an end to the movement of people and goods, songs have always traveled through space and time. In this program we hear the story of five songs from three centuries that have traveled in and out of Ireland, across Europe and around the world. How Thomas Moore's The Last Rose of Summer ended up in Nana Mouskouri's repertoire, or how Moore's These Evening Bells got absorbed into the American Song Book or how Robin Adair / Ellen Aroon it found its way from Scotland and Ireland to India where it was adapted by the poet Rabindranath Tagore? Oskar Cox-Jensen and his guests attempt to unravel these and other musical mysteries and we hear new performances and interpretations of the works recorded at the Sonic Arts Research Center at Queen's University in Belfast.
A Rockfinch production for RTÉ lyric fm
Producer: Claire Cunningham
Sound supervision: Tinpot Productions
Recording Supervisor: Craig Jackson
Funded by the Broadcasting Authority of Ireland from the television license fee and by the Queen's University Belfast Minor Music Funds.
RTÉ lyric fm, Sunday November 7, 6-7 p.m.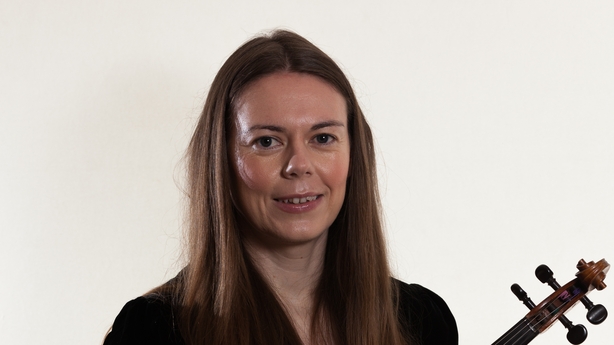 ---
NIALL CARROLL CLASSIC DAY
Niall Carroll plays music from the heart of the classical repertoire. Every day at age 12, Niall chooses a room for his Five of a Kind. This week Niall chooses five songs played by guitarist Julian Bream.
RTÉ lyric fm, Monday November 8, 10 am-1pm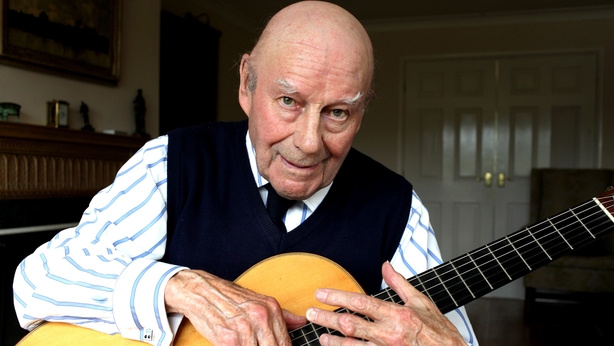 ---
THE CLASSIC ROUTE OF LORCAN MURRAY
Every day, Lorcan brings you the perfect musical soundtrack, wherever you are, including 6:10 p.m., in Culture File, Luke Clancy's daily guide to creativity in the world around us.
RTÉ lyric fm, Monday November 8, 4 pm-7pm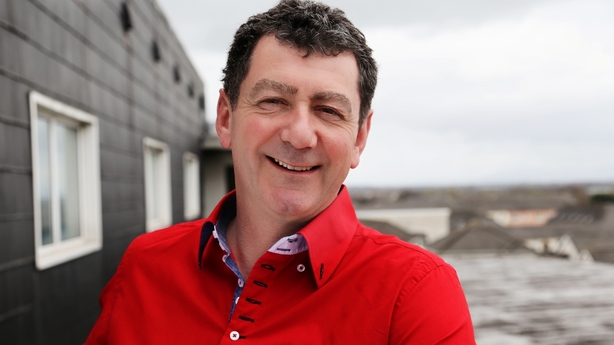 ---
THE FULL SCORE WITH LIZ NOLAN
The Full Score is delighted to broadcast a recital from this season's Castleconnell concert series with Irish pianist Cahal Masterson featuring music by Mozart, Debussy and Ceaselessly Into The Past by Anselm McDonnell, written especially for Cahal. live recordings from Irish and international artists, as well as selections from the latest CD releases.
Mozart: Sonata No.12 in F major, K332
Schumann: Kinderszenen, (Scenes from childhood), Op. 15
Debussy: Children's corner, L. 113
Anselm McDonnell: Endlessly in the past
RTÉ lyric fm, Tuesday, November 9, 1 p.m. to 4 p.m.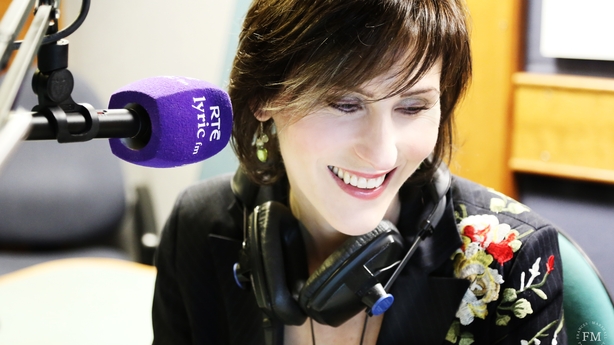 ---
THE FULL SCORE WITH LIZ NOLAN
The Irish Chamber Orchestra performs Mozart, Kinsella and Berlioz in today's Full Score concert. Austrian violinist Thomas Zehetmair conducts the ICO in Mozart's Symphony No.31 in Paris. Enjoy the serenity of Kinsella's Nocturne before soprano Paula Murrihy pulls the strings of the heart with Berlioz's cycle of songs Les Nuit d'été. live recordings from Irish and international artists, as well as selections from the latest CD releases.
RTÉ lyric fm, Wednesday November 10, 1 p.m. to 4 p.m.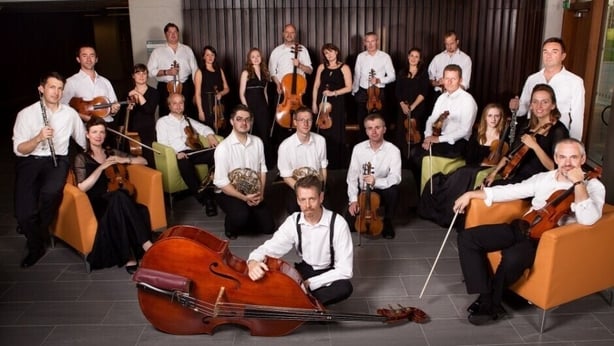 ---
NIGHT BLUE WITH BERNARD CLARKE
The blue of the night connects different musical landscapes – taking you through centuries, genres and soundscapes. Musical treasures from ancient to contemporary.
RTÉ lyric fm, Thursday November 11, 9 p.m.-12 p.m.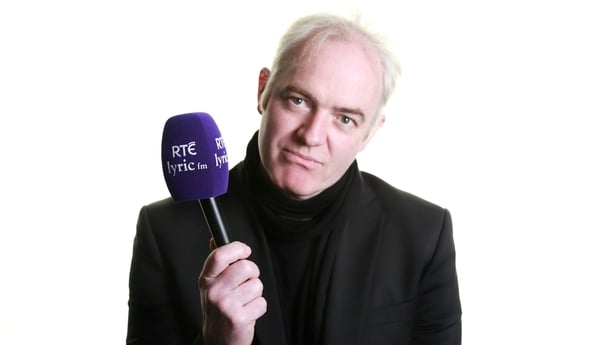 ---
MARTY IN THE MORNING
Join the Dawn Choir with Marty for your early morning wake-up call to music, competitions, news, and the weather.
RTÉ lyric fm, Friday November 12, 7-10 a.m.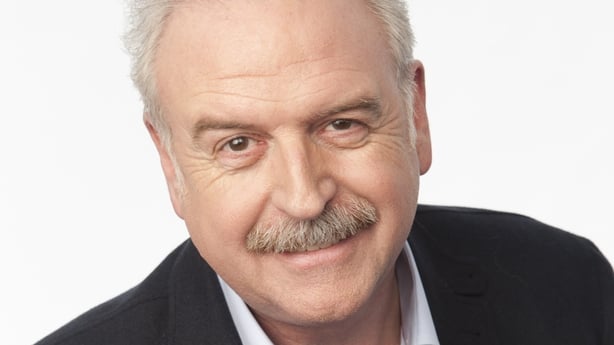 ---
THE LYRICAL CONCERT WITH PAUL HERRIOTT
Paul Herriott looks back on one of the RTÉ National Symphony Orchestra's live concerts from 2020. Tonight, the RTÉ National Symphony Orchestra performs works by Sebastian Adams (below), Ravel, Haydn and Respighi. Paul is also looking to the future with music to celebrate the upcoming Saint-Cécile
Sebastian Adams: 2016.4Ravel: Pavane pour une infantanta Haydn: Symphony No. 83, 'The Hen'Respighi: Gli uccelli (The Birds)
RTÉ National Symphony Orchestra
Gavin Maloney (conductor)
First broadcast on November 20, 2020
RTÉ lyric fm, Friday November 12, 7-10 p.m.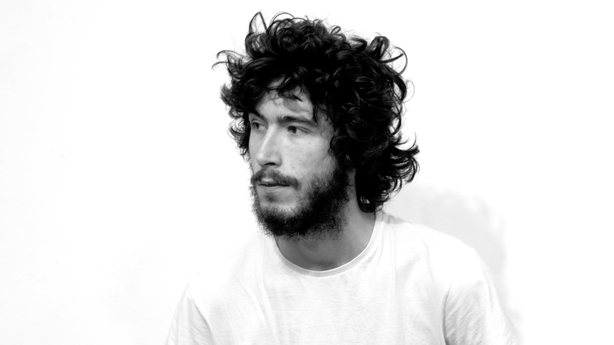 [ad_2]